I'm blogging at
Star-Crossed
today about Breaking the Boundaries of Love. Check it out!
In the mean time give a look into the new sci-fi novel by my fellow Diva
Crystal Jordan: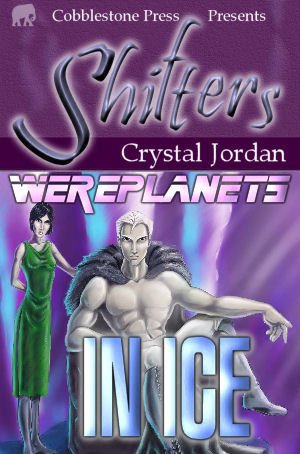 WEREPLANETS: IN ICE
Available October 13, 2006 from Cobblestone Press (
http://cobblestone-press.com
)
Jain Roberts' spaceship was supposed to dock at the new colony on the water world of Aquitilis. Instead, she crash lands after 500 years in cryongenic freeze on an icy mountainous planet. A planet populated by monstrous predators and shape-shifting bears. Kesuk, the Arctic Bear leader, rescues her from the snow, but the laws of his people say she is now his slave until she repays him for the favor. He intends to give her over to the first trading vessel bound for Aquitilis, if he can convince himself to keep his hands off of her.
To find out more about Crystal and her books visit her gorgeous website:
http://www.crystaljordan.com/