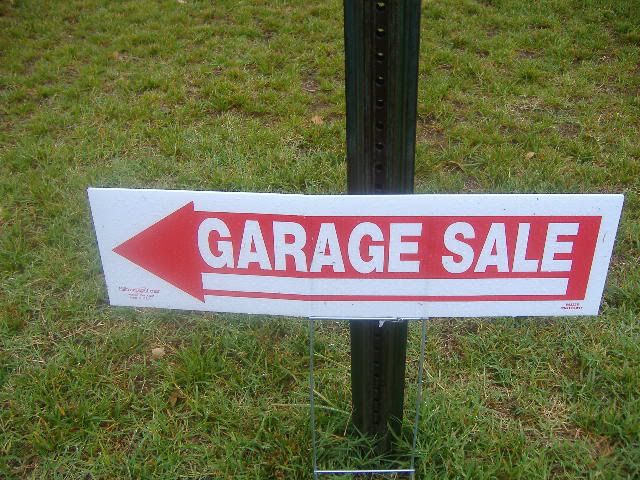 Garage sale-ing, I mean.
It's one of the few things I really like about the warmer months. My best friend and I have decided to make it a summer of sale-ing and we started today [despite the fact that it was freezing and a little rainy]. Today was the townwide garage sale and it would have been an all day event except for the weather, but we put in three hours.
I brought my daughter along and she came home with two Asian style necklaces and a huge stuffed frog wearing a crown.
I bought two bracelets, two bottles of acrylic paint, a miniature vase for my collection, a handful of book socks and a box of pencils for September, two candles, and a pasta cooker.
My girlfriend found an armful of cookbooks, some candles, a vase and a brand new pair of pants with the tags still on.
You can't beat that with a stick.
Our total expenditure for the three of us was uner $20.
Do you go sale-ing? If you do, have you ever found a magnificent bargain? Do you own garage sale items that you cherish?