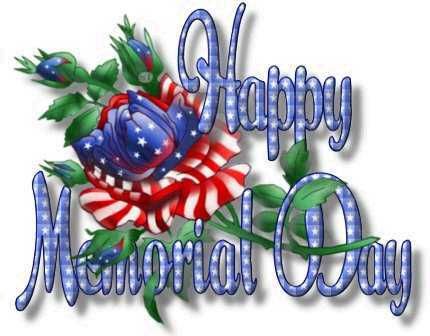 For those of you enjoying the Memorial Day weekend, have a great one! I'll be around sporadically and trying to blog when I can.
The kids have five days off [the school board, who refused to give them snowdays in the winter when they needed them] tacked on the extra days to this weekend, so they have Friday and Tuesday off as well.
Yesterday much of my day was spent in the car - a 15-minute ride to the dentist with DD, and a 90-minute ride home [seriously] thanks to mid-day, holiday weekend, lunch-time traffic. Later we piled into DHs CRV and went off to see Indiana Jones and the Kingdom of the Crystal Skulls. I'm a long time fan of both crystal skulls and Indiana Jones. It was a nice diversion, though the movie wasn't an ethereal experience. We had dinner out and then stopped off at Borders so I could look again at the Sony eReader they have on display there. I think I'm going to get one - though I'm going to look for a deal. Sorry Kindle, you're just too expensive.
Today I need to brave the crowds at Shop Rite, then hunker down with a LOT of editing and reading. Ursula has two projects to work on. Bernadette is kicking around an idea to turn a novella into a full length novel and I've got some excellent feedback on Hunk from my agent and need to do some quick edits so she can start sending the ms out next week.
Not to mention the cat pan needs a good cleaning and I'm waaay behind on the laundry .
Did someone say holiday? Or weekend? Couldn't have been me. LOL.
Have fun!